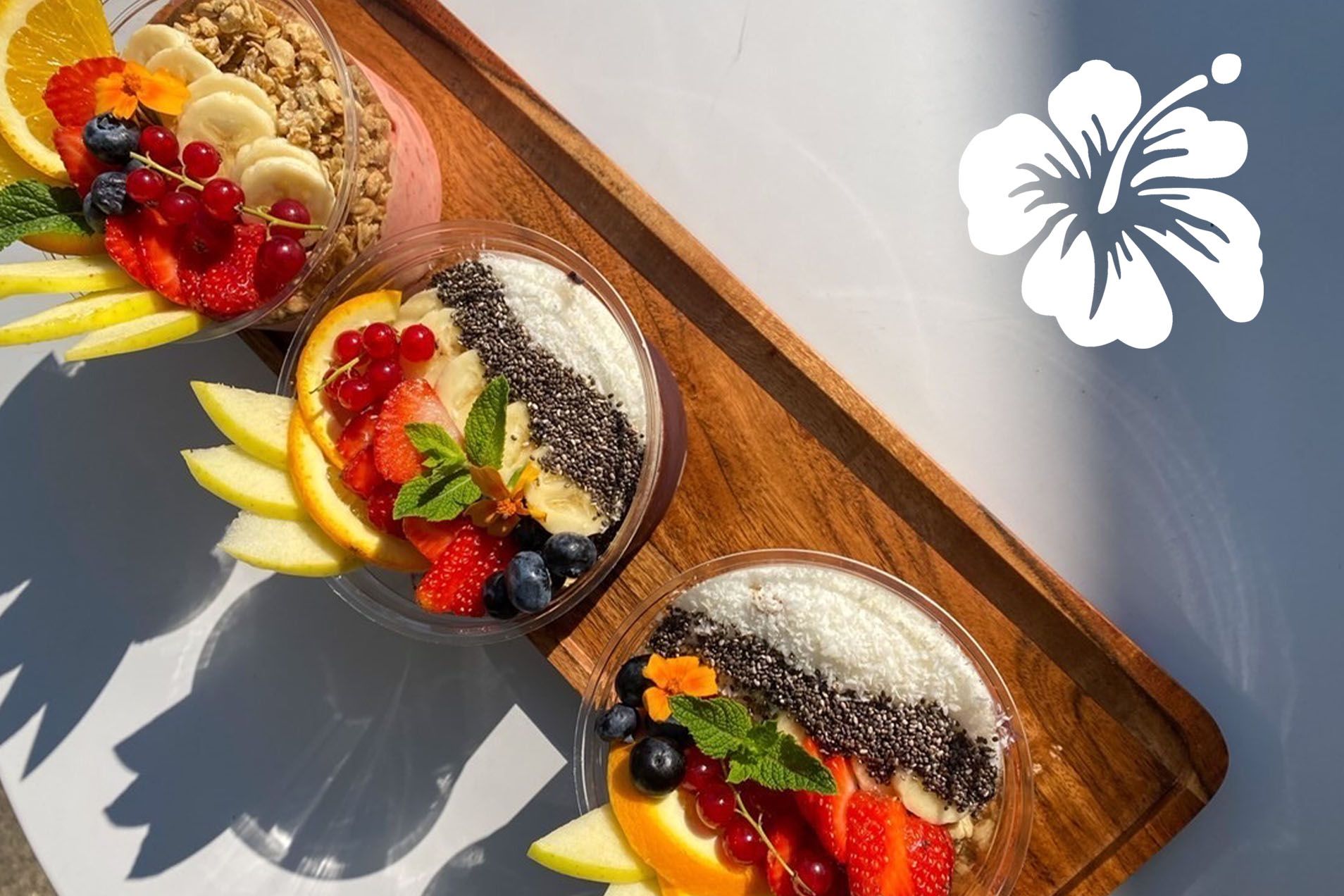 Bali Bowls is an eco friendly vegan restaurant, cafe & juice bar focussing on Acai. We are on a mission to let people discover how delicious plant-based food can be.
Our cuisine is inspired by island life adventures from all over the globe and the culture that evolves around surfing and a fresh & healthy diet. From Hawaii to LA, from Bali to Biarritz.
Bali Bowls only serves food that's free of animal products, refined sugars and artificial flavouring & preservatives. Fresh juices, acai & smoothie bowls, salad bowls coffee and all kind of healthy snacks like homemade banana bread, carrot cake, bliss balls and other vegan vitamin superfoods.
Bali Bowls is delicious and unforgettable.
A brand that makes you travel the world!